"Do good and talk about it" - a phrase that communication experts have heard and read many times during their training. It is the title of Georg-Volkmar's book, which - believe it or not - was published in 1961 (yes, 60 years ago!). The fact that the catchy saying is still so present and widespread is quite justified: it has always remained true over the years and is still true today, perhaps even more so than ever. Its topicality is underlined by another popular term today: purpose marketing. This approach recognizes how important it is for businesses to take responsibility and to provide their customers with more sustainable arguments in addition to their typical purchase criteria such as price, quality, etc. These are the common questions that purpose marketing is trying to address: why exactly should I support this company? What does the company contribute to the common good? Is the company aware of its responsibility for our collective future? Bottom line: What does the company stand for or what is its purpose?

This purpose can be varied and come in many forms. Nowadays, topics such as inclusion, equality and diversity are often at the center as they are hip and in line with the zeitgeist. "Hip" is exactly the word that matters. So it happens all too often that profit-oriented companies decide to jump on a trend and communicate their values in the form of a one-off campaign, but without really taking action and following up words with deeds. Pride Month, which was also celebrated this year in June, is a good example of this: it is a time when the above-mentioned terms probably reach their peak in the communication campaigns of various companies, but then lose attention again over the course of the year. It is obvious that the topic also deserves a clear place in communication by means of short-term campaigns, which can certainly contribute to creating an important awareness and thus also keep the conversation going. But it's also obvious – or at least should be - that it is about more than just polishing up one's own image. 
We have been able to support several of our clients in implementing campaigns that address the issues of inclusion, equality and diversity. What is particularly pleasing is that they have all realized that the phrase "…and talk about it" also includes "do good".
IKEA shows its colours on IDAHOT and sets a sign for the inclusion of the LGBT+ community

On the occasion of this year's International Day Against Homophobia, Transphobia and Biphobia (IDAHOT), IKEA Switzerland introduced the Progress Flag - an evolution of the rainbow flag - to acknowledge the need to embrace the many identities within the LGBT+ community. To actively support this, the STORSTOMMA rainbow bag has been available for purchase at IKEA, with CHF 50,000 of the proceeds donated to the "Marriage for All" committee. The committee campaigns for the equal right to marriage for all people, which will be voted on in Switzerland in autumn. In a LinkedIn post, IKEA wrote that they are committed to this cause so that members of the LGBT+ community are given an equal chance to be accepted for who they are.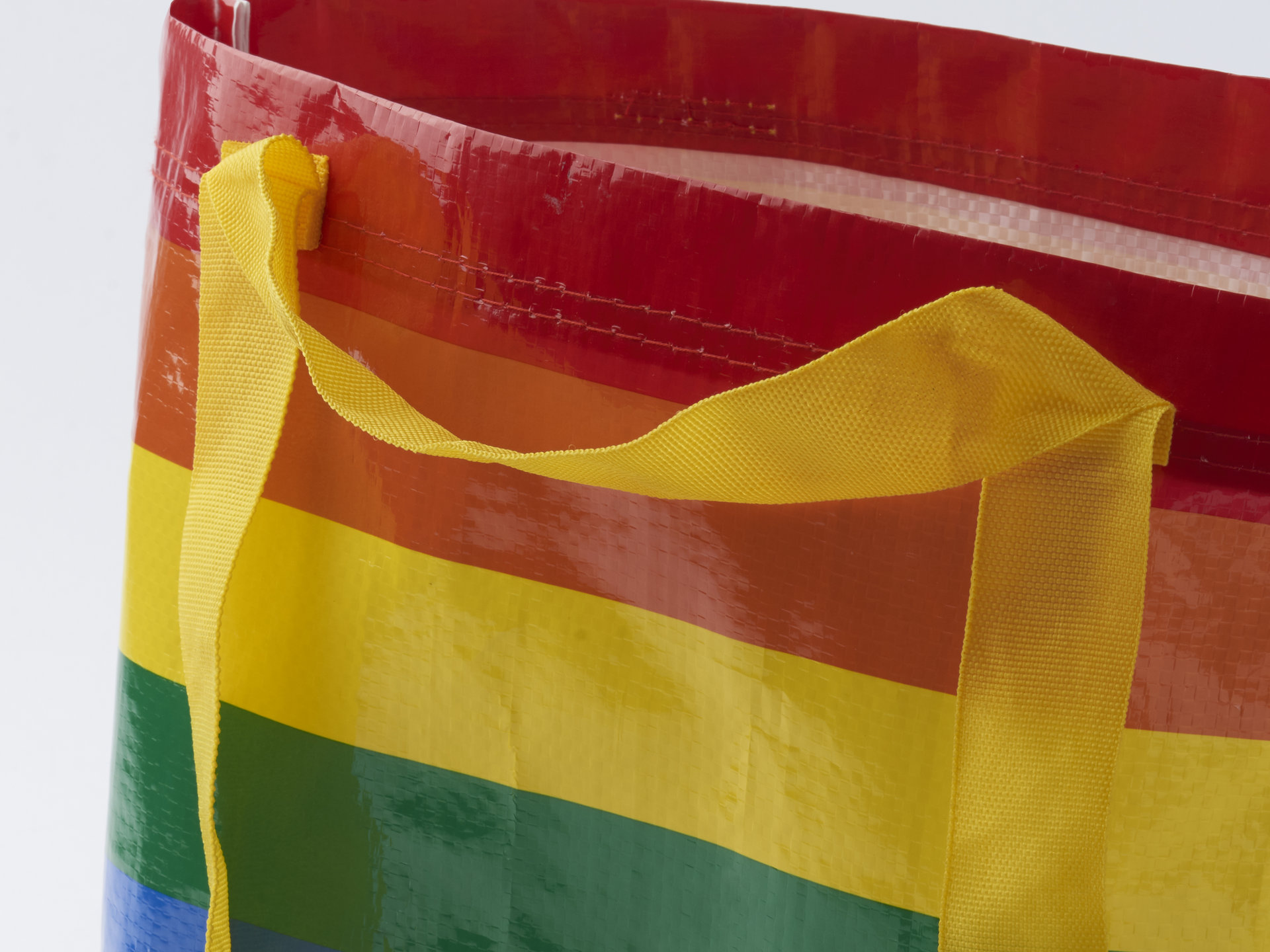 To what extent does this specific rainbow flag truly stand for inclusion?

Not only does IKEA use its platforms to send a clear message through a marketing campaign, the company also supports the LGBT+ community financially in the process. In addition, IKEA is also truly committed to creating a fair and equal workplace for all, regardless of gender, sexual orientation, ethnic origin, race, nationality or disability. IKEA has deeply rooted values of diversity and inclusion in its corporate philosophy. This is reflected in a global LGBT+ inclusion plan, the internal code of conduct, and membership of foundations that promote inclusion. Other topics include equal pay and the proportion of women - in Switzerland, the 50:50 ratio of women to men was already achieved in 2017.
Google asks: What makes you remarkable?

#IamRemarkable is a Google initiative that encourages women and other underrepresented groups to celebrate their achievements in the workplace and beyond. The initiative organises workshops that address the importance of self-promotion and equip participants with inputs and tools to make it a success. In addition, participants are invited to question the social perception around self-promotion.
 
Why is such an initiative important for equality?

The #IamRemarkable initiative starts with ourselves, opening up the conversation about how women or other underrepresented groups struggle to talk about or market their own achievements. In doing so, the initiative puts its finger on one of the most explosive issues when it comes to equality: equal pay. By creating these workshops, Google is committed to tackling inequality, going beyond communication and actively contributing.
Zalando questions the beauty standard and celebrates diversity

In the form of the influencer campaign "Beauty for every you", Zalando Beauty set itself the task of showing how diverse beauty can be. For this reason, the faces of the campaign were not only selected on the basis of their diverse appearance, it was also a matter of concern for Zalando Beauty to hear the respective story behind them. In addition to the integration on social media, Zalando Beauty also teamed up with the women's magazine annabelle and created a multi-page editorial. It featured the stories of various Swiss personalities and what beauty means to each of them.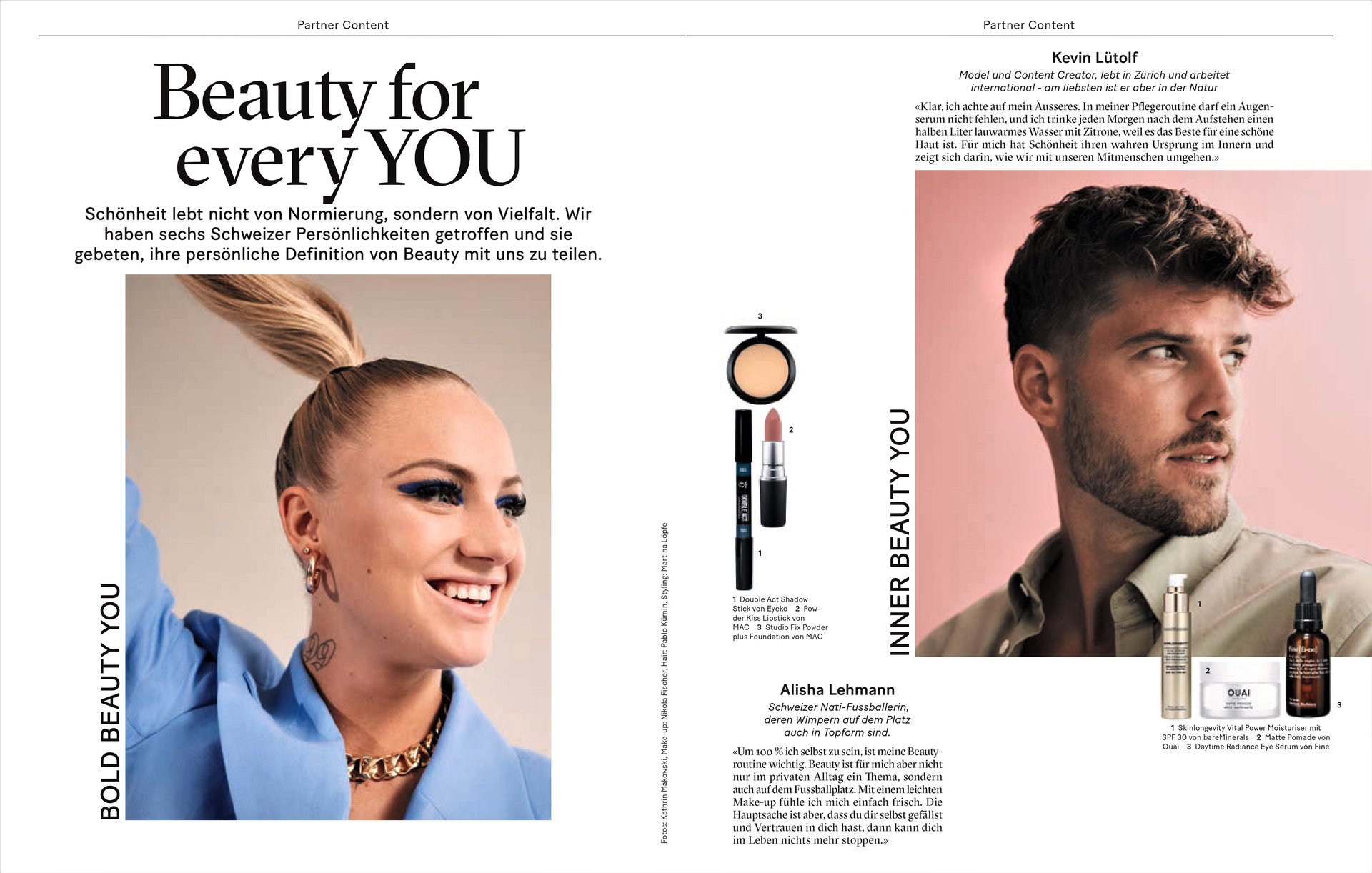 How does this campaign promote diversity in the long term?

Advertising campaigns from the fashion and beauty sector have a huge influence on our image of beauty. Trends are set and norms defined that consciously or unconsciously mark our thoughts and shape our ideal of beauty. With the campaign "Beauty for every you", Zalando Beauty acknowledges that beauty has many faces, that there is no beauty standard and promotes freedom of expression. When selecting its models, Zalando deliberately focuses on diversity in order to break with beauty norms. Zalando creates transparency with the do.BETTER Diversity & Inclusion Report, which provides a snapshot of the company and documents progress in these areas. Thus, contemporary terms such as "inclusion" or "equality" become measurable values that can be reviewed and used to show progress.
As the three campaigns show, values such as inclusion, equality and diversity can be communicated in very different ways. The projects are as different as the companies that promote them. The common denominator is that in purpose marketing it is important for businesses to identify your values first, internalize them and live them, and then, and only then, take action with real projects. The chosen projects actions should be able to demonstrate a real impact in society. By communicating through such campaigns, companies open a door that they can no longer close. They advance into the field where companies demonstrate integrity and create trust. To do this, you don't have to be perfect, but you have to take steps in the right direction. Once the first step is taken, there is no turning back, because it is a cycle. Therefore - and to close the cycle of this blog post as well: do good - but really - and then, then talk about it.
Are you also thinking about the purpose of your company? Ready to do good? We are here to advise and support you.