In April 2020, PRfact partnered with the influencer platform Reachbird to launch a national Covid solidarity campaign. The goal of the campaign was to raise awareness and appreciation towards the heroes in the Corona crisis situation. Swiss influencers were invited to participate in the non-funded campaign and lend their reach to those who were on the front lines of the fight against Corona and ensuring the country's basic services and security during this time.
THE CAMPAIGN
The campaign started with a big bang. All influencers posted a call on their channels at the same time for their communities to suggest people who deserved more attention for their heroic efforts. These people were then allowed to talk about their daily lives on the influencers' channels and make their concerns heard to the nation.
THE RESULTS OF THE BIG BANG

THE ECHO
Throughout April, the influencers published impressive, exciting and sometimes heartwarming stories on their profiles - mostly in the stories - about the heroes to whom they donated their reach. The campaign was well received by the influencers and their communities, as well as by the media, and was very well received.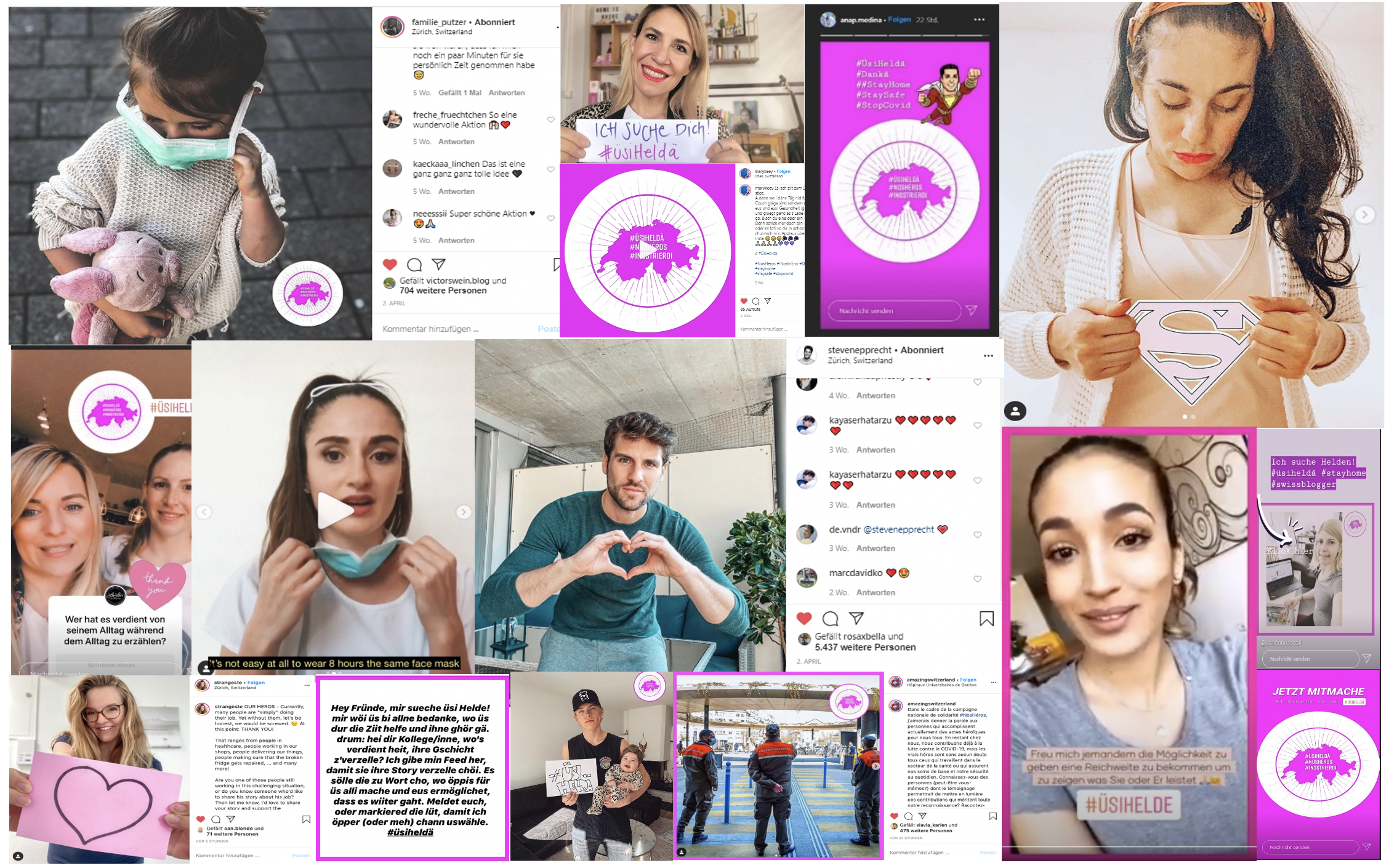 Download article:  PRfact #ÜsiHeldä Case