LOCKDOWN OVER. HOW NEXT? THE CHANGES IN CONSUMER BEHAVIOR BROUGHT ABOUT BY CORONA.
 
After six weeks of lockdown, a little bit of normality is slowly starting to return. A continuation is to be expected come May and each month after that. But what does normality actually mean in this new situation? People have been talking about a "new normal" for weeks now. But what does that entail? We wanted to know more precisely whether there are any changes in consumer behavior and, if so, what they are.
For this purpose, we participated in an omnibus survey, which was conducted by the market research institute Marketagent in the period from 30.03. - 06.04.2020. And we also looked at other studies/figures
THE LOCKDOWN HAS ACCELERATED DIGITIZATION, BUT NOT TURNED EVERYTHING UPSIDE DOWN.

There's no question about it: no initiative and no arguments of recent years have been able to initiate a greater acceleration of digitization, and thus also of corporate agility, in such a short time as the lockdown has. And thus also influence the media usage and consumption behavior of all of us.
Overall, the Swiss population is still comparatively relaxed about the current situation. French-speaking Swiss and women in Switzerland as a whole seem to suffer somewhat more overall from the current situation, and older consumers are also often somewhat more troubled by the situation.
•   "Only" 38% find that their lives have been turned upside down by Corona.  
Again, women (43%) and French-speaking Swiss (46%) are more affected. We would have expected this figure to be slightly higher. 
•    Less surprising is the fact that almost 90% adhere as well as possible to the federal government's guidelines - among women, the figure is even higher. However, a Corona fatigue seems to be slowly becoming apparent here. It is not without reason that the FOPH is coming out with a new "Don't slack off now" spot these days.

LOCKDOWN FORCES NEW BUYING BEHAVIOUR

Consumer purchasing behavior has changed significantly, in part as a result of the Corona crisis. With the exception of food, all the product groups surveyed are currently losing ground and are consequently being bought less.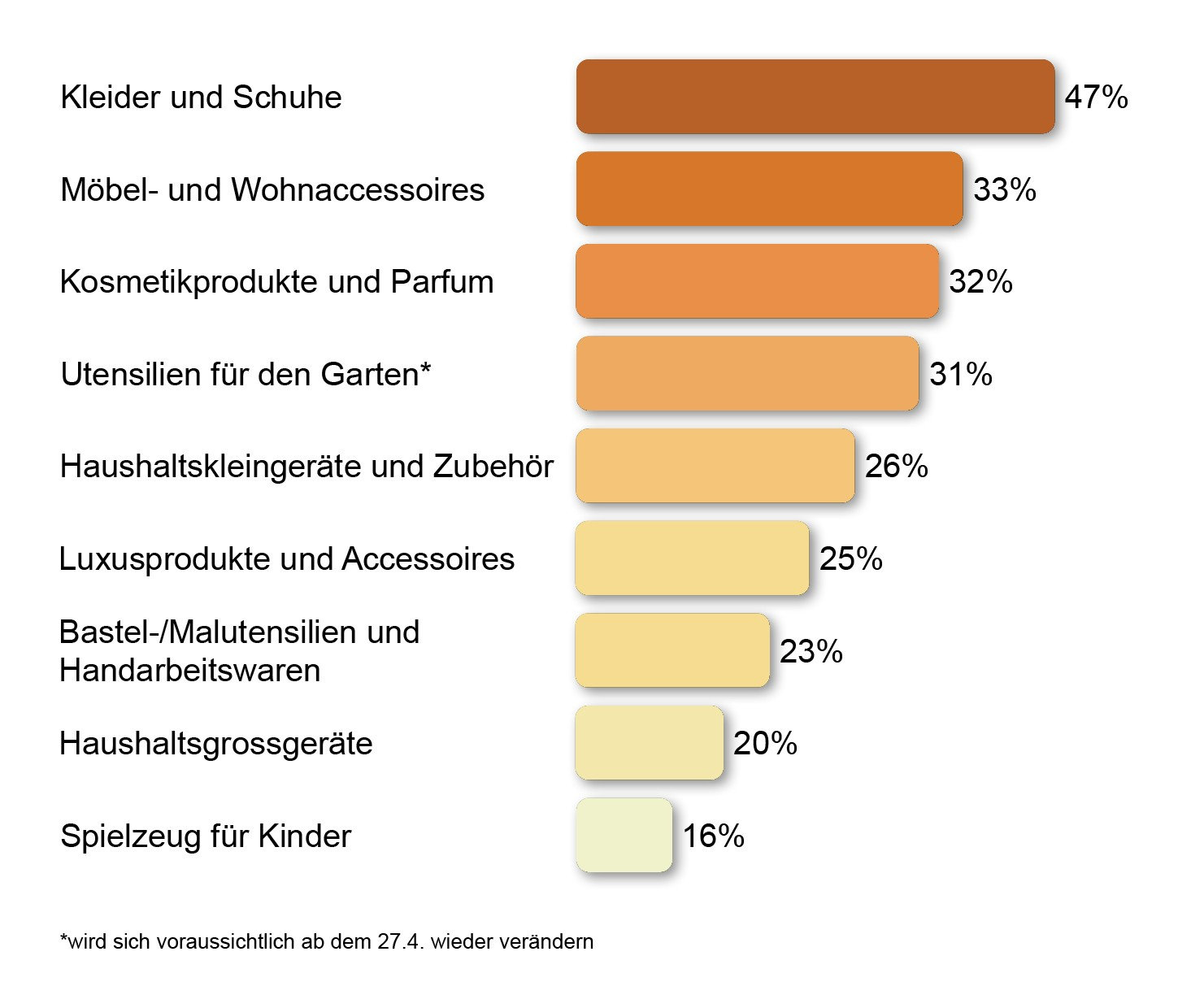 It appears that consumers are currently very cautious when it comes to relatively cost-intensive purchases that are not absolutely necessary. These are currently being postponed or even cancelled altogether.
Women, older consumers and people from French-speaking Switzerland in particular are currently buying significantly less in these product groups due to the Corona crisis. 
19% of respondents say they are buying slightly more food in general than before.
CLEAR WINNERS: THE MEDIA.

There are clear winners in media usage due to the Corona crisis: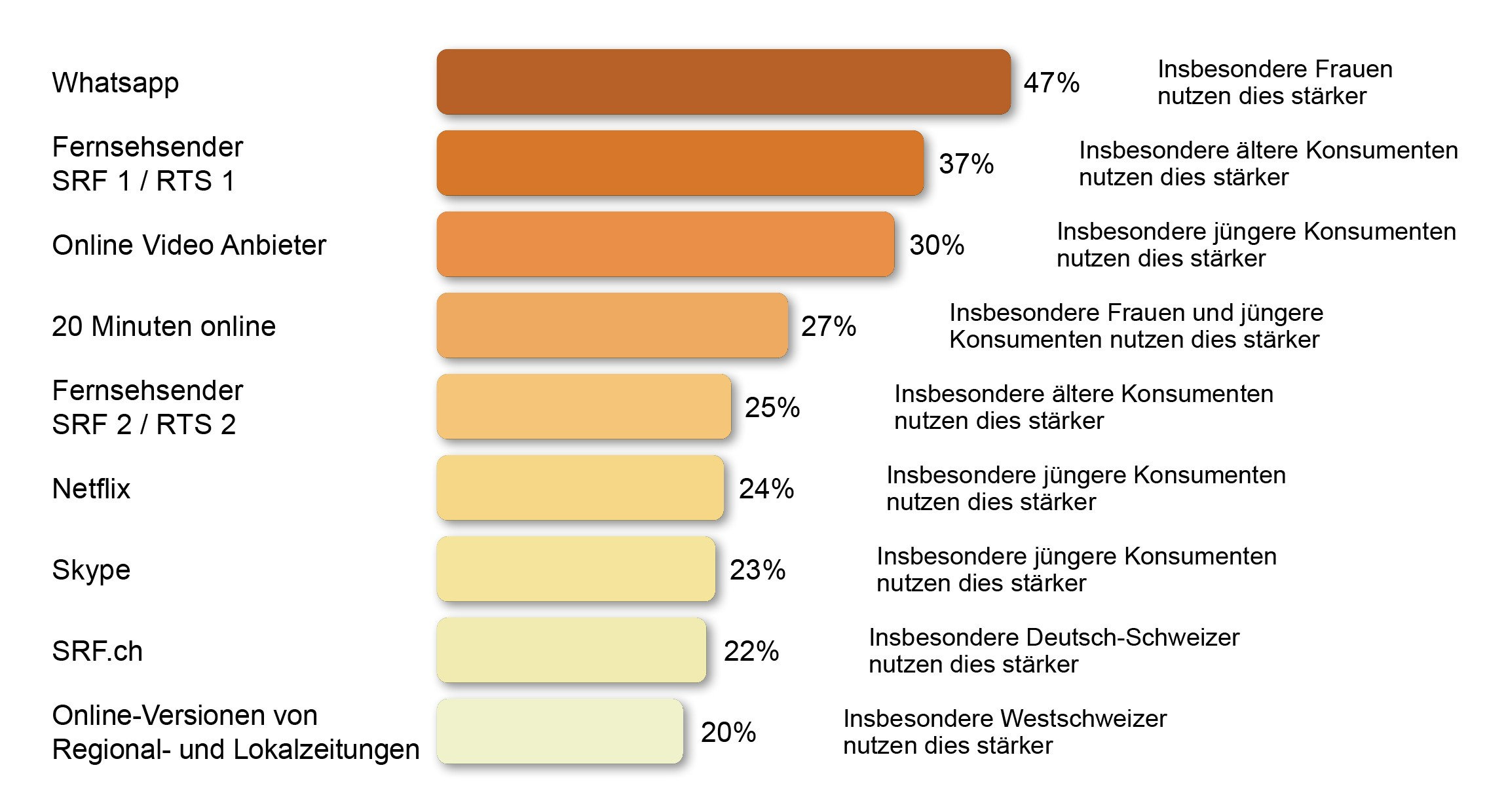 More than a third say they use WhatsApp slightly more than before. It is all the more surprising that Skype is used more by younger consumers, and this type of communication is not done via the WhatsApp video/audio call. 
Conversely, a few media outlets have also lost slightly to the Corona crisis among all consumer groups: 

•    20 Minuten printed
•    24 Heures printed
•    Tagesanzeiger printed


ONE'S OWN BEHAVIOR FUNDAMENTALLY CHANGED BY CRISIS

It is particularly noticeable that many things are now done significantly more often than before. These are the following activities in particular: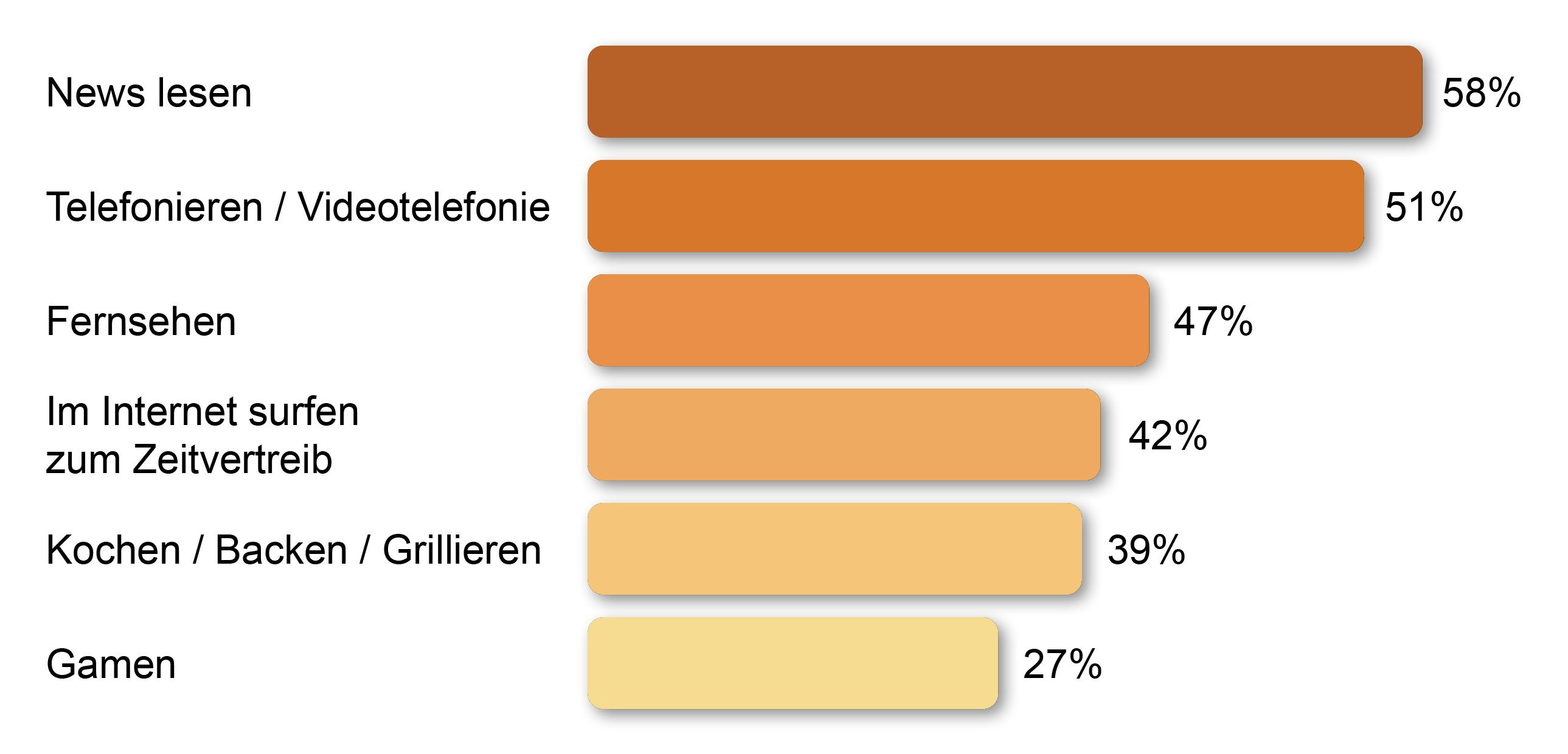 In the long term, however, there will be far fewer changes than in the short or medium term due to the crisis. It seems that people will quickly want to return to their usual "normal" behavior.

CHANGE IN ONLINE CONSUMPTION BEHAVIOR AFTER THE CORONA CRISIS

We were also interested in how online consumer behavior will change in the near future due to the crisis caused by the Corona virus. Is there a trend toward local products and online stores? In many places, there is already talk of de-globalization. What about the behavior of e-commerce customers?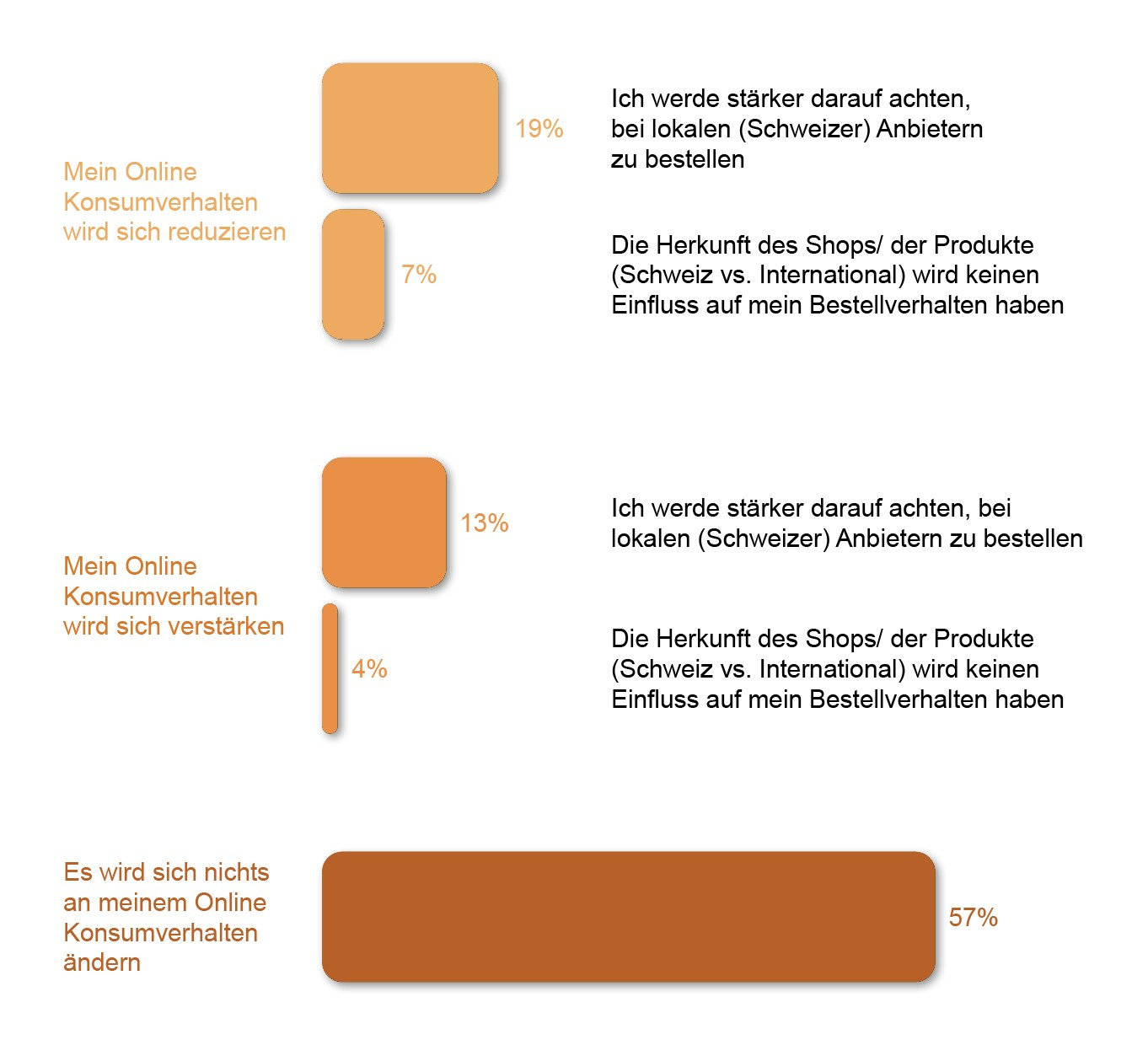 Normal" life will return. Digitization has received an unprecedented boost. This development will continue. This will establish and strengthen certain behavioral changes.
Brand and product communication must adapt accordingly. The new role of the brand must be defined. How can the brand convey a sense of normality, but adapt to the crisis in terms of tone? 
In the medium term, more infotainment and more hybrid dialog is needed. Customers want to know how hygiene & safety standards are maintained.
Meaningful communication will become even more central to relevance with customers. At the very least, this should be seen as a positive development.