Many agree: We would like to get 2020 behind us as quickly as possible. The discord in business and politics, the restrictions in cultural life and a sometimes dramatic change in the media landscape were too great. But fortunately there are also positive aspects to this pandemic. In a very short time, huge trends have emerged that will continue for the coming time. It's time, then, to take a closer look at them and contemplate what awaits us next year.
Work goes 100% digital
With Corona, even the last industries have completely switched to digital processes. In the future, work will be possible regardless of time and place. This is especially true for marketing and PR professions. Whereas laptops still had to be purchased and the home office set up as an emergency in March, this will be part of normal everyday life in 2021. The benefits of this are that repetitive work can be automated and digital tools for remote collaboration are being developed at record speed.
Social commerce is the new growth driver
Facebook recently announced that it will extend its e-commerce solution to WhatsApp in the future. This means that all of the group's platforms (Facebook, Instagram and WhatsApp) are equipped with the same shopping system. This paves the way for a simple store solution on the largest social media platforms that is easy to use and set up, especially for SMEs. It can be assumed that the e-commerce solutions will be constantly developed further and Facebook will place a special focus on these next year.
Livestream becomes mainstream
Livestreaming has been the talk of the town, and not just since the rise of Twitch. A survey by the Interactive Advertising Bureau showed that livestreaming is gradually replacing live television. 47% of users who regularly watch live content said they consume 50% more live content compared to the same period a year ago. Almost the same number (44%) said they watch less live TV because of it. At the Superbowl, THE sporting event of the year, the number of live streamers grows by 20% or more each year. Twitch was able to increase the number of hours streamed live from 2 billion to over 3 billion from Q1 2018 to Q1 2020, which is over 50% growth in 2 years. With 65% market share in this segment, Twitch is clearly the leader in the livestream segment, even ahead of YouTube and Facebook.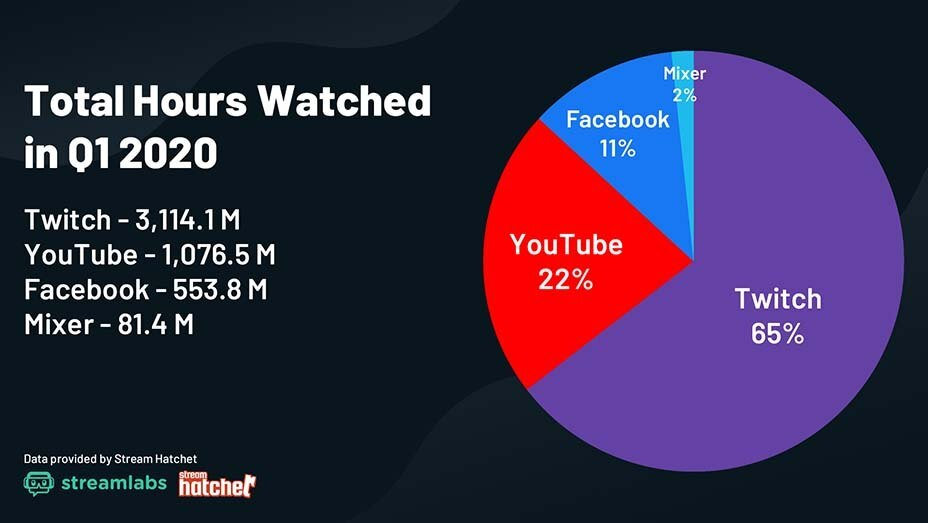 Values-based and sustainable business models are booming
With various movements like Black Lives Matter and climate strikes, the year 2020 has shown us that in the future, values-based communication and a focus on sustainability will - and must - be part of every company's repertoire. Companies that offer this are at an advantage in the customers' favor. It is important not only to announce sustainable changes in one-off media communications, but also to create a sustainable business model for the long term and to make this transparent to the media. As of last summer, companies should above all keep an eye on the three values DEI (Diversity, Equity, Inclusion) and define their position on them.
The merging of corporate communication and marketing
There has always been a tension between marketing and PR/communications in larger companies. This is because both compete for budgets and marketing is seen as a proactive discipline responsible for driving growth, while communications is perceived as more defensive and involves crisis and reputation management. Going forward, smart companies are ensuring that the two areas work together to meet customer expectations for values-based marketing and communication.
New social media platforms foster influencer culture
Who would have thought at the beginning of the year that Charli D'Amelio, just 16 years old on Tik Tok, would celebrate her 100th millionth fan in November? It didn't even take her 18 months. On YouTube, it took 14 years for someone to reach 100 million followers. That may be because social media usage increased through Covid-19. But it's also a fact that even before the pandemic, influencer culture was on the rise. This trend will continue and in a year, new memes will reach an audience of millions. Likewise, next year we will meet a few new influencers who will become celebrities in no time.
Ever shorter Videos and video ads
Although more and more time is being spent on social media, another number is decreasing the longer it goes on: attention span.
While 30-second videos were the hype two years ago, that time has now dropped to 15 seconds. And the latest surveys show that the trend continues to move toward shorter videos. Shorter video ads are skipped less often and remembered better than longer ads. They're also becoming more prevalent on YouTube, Instagram, as well as Tik Tok in the future. We expect this trend to continue in 2021.
Virtual and augmented are the tech giants' new battlegrounds
Both Apple and Facebook are working on AR glasses, which are not much different from normal reading glasses. Facebook has also quintupled pre-order numbers for VR glasses with the recently released Oculus Quest 2, helping the technology finally reach a mass market. Both technologies are opening up previously unimaginable opportunities for personal and context-based advertising in the near future, where both groups have a clear grasp on the future of the advertising market. It remains exciting to see what technical innovations are in store for us here, both in the hardware and software sectors.