2020 was marked by environmental disasters, political unrest and the all-encompassing topic that is coronavirus. The people of the world were forced to adapt their lives to a new reality within a very short time. Not only was everyone's private life completely upended, the world of work was also affected, with employers having to find quick solutions. Last year acted as a catalyst for digitalisation, which saw a huge boost as a result.
All these changes have also had an impact on influencer marketing and how it will evolve in the future. Despite being currently the fastest growing marketing tool, the influencers themselves as well as companies have been forced to rethink their campaigns and adapt to the unprecedented situation. Agile companies were quickly able to adapt their communications, with some even launching solidarity or awareness campaigns in partnership with influencers.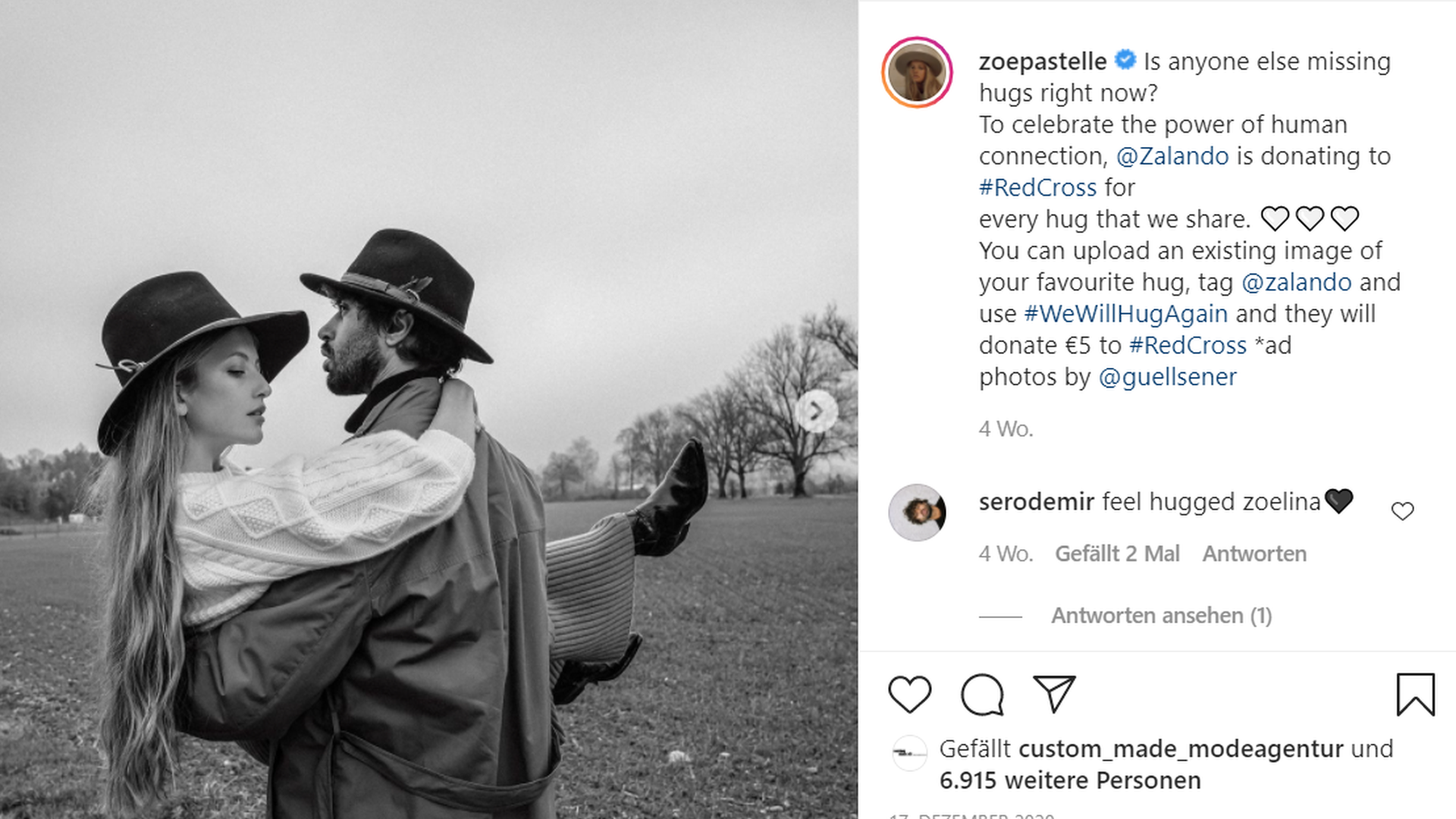 Zalando picked up on the themes of humanity, solidarity and cohesion in its Christmas campaign, while at the same time drawing attention to the importance of following social distancing rules now with the hashtag #WeWillHugAgain.
We'll all see the topic of Covid-19 live on in the new year. The accelerated pace of digitalisation, which makes social media platforms, among other things, more important than ever, will also hold new trends for influencer marketing.
1. Increased integration into e-commerce
In recent months, almost all major social media platforms have expanded and simplified their e-commerce capabilities. With the disappearance of a large proportion of stationary trade during the lockdowns, the focus on e-commerce solutions has been and will continue to be even stronger on both the supplier and the demand sides. These direct sales options will also have a big impact on influencer marketing in 2021. While influencers are currently often used to raise awareness, it is now becoming easier and more important to include them directly in your own e-commerce actions as well. With shoppable Instagram posts, some influencers can promote products straight from their advertising partners and have their followers complete the purchase directly via Instagram Checkout. This and many other features are currently still being tested and are not yet available in all countries and for all influencers. In 2021, however, platforms will continue to roll out these features.
2. Even more video content through new platforms and adapted algorithms
TikTok has shown impressive growth in 2020 – with more than 100 million people now using the app in Europe alone – and streaming platform Twitch has also benefited from the coronavirus measures. In addition, big platforms like Instagram have also created a new video format with Reels – so we'll be seeing more content in video format in 2021. However, this trend is not related to the platforms alone, it is a result of the fact that our attention span is forever decreasing due to the constant availability of content and information. The sensory overload on the social web means that video content (of a few seconds) can attract the most attention from consumers. In addition, video content is preferred by the algorithm implemented on some platforms and is therefore shown to the user more often than images. Influencers and companies will increasingly have to take these mechanisms into account when it comes to content strategies and production.
3. Valuable content
With the ongoing uncertainty about how the pandemic situation is going to develop, deepening political unrest causing rifts within societies, and the evolutions of global warming, companies have a greater obligation than ever to be socially responsible and take a stand. This will also impact influencer strategies in 2021. Influencers will ensure that brand activism can also be showcased on non-owned channels. Campaigns are expected to become even broader in terms of diversity and inclusion. Sustainability issues are also expected to play an increasingly important role, meaning influencers who credibly embody these values are also expected to become more important for companies. Several campaigns during the 2020 pandemic have shown that influencer marketing can go far beyond sales goals and can achieve desirable effects for society. The World Health Organization (WHO) and the Federal Office of Public Health (FOPH) have been working with influencers over the past year to share important information around measures to contain the virus. Influencers will be even more important key players in 2021 when it comes to conveying socially important messages to an ever-growing population that no longer consumes traditional media.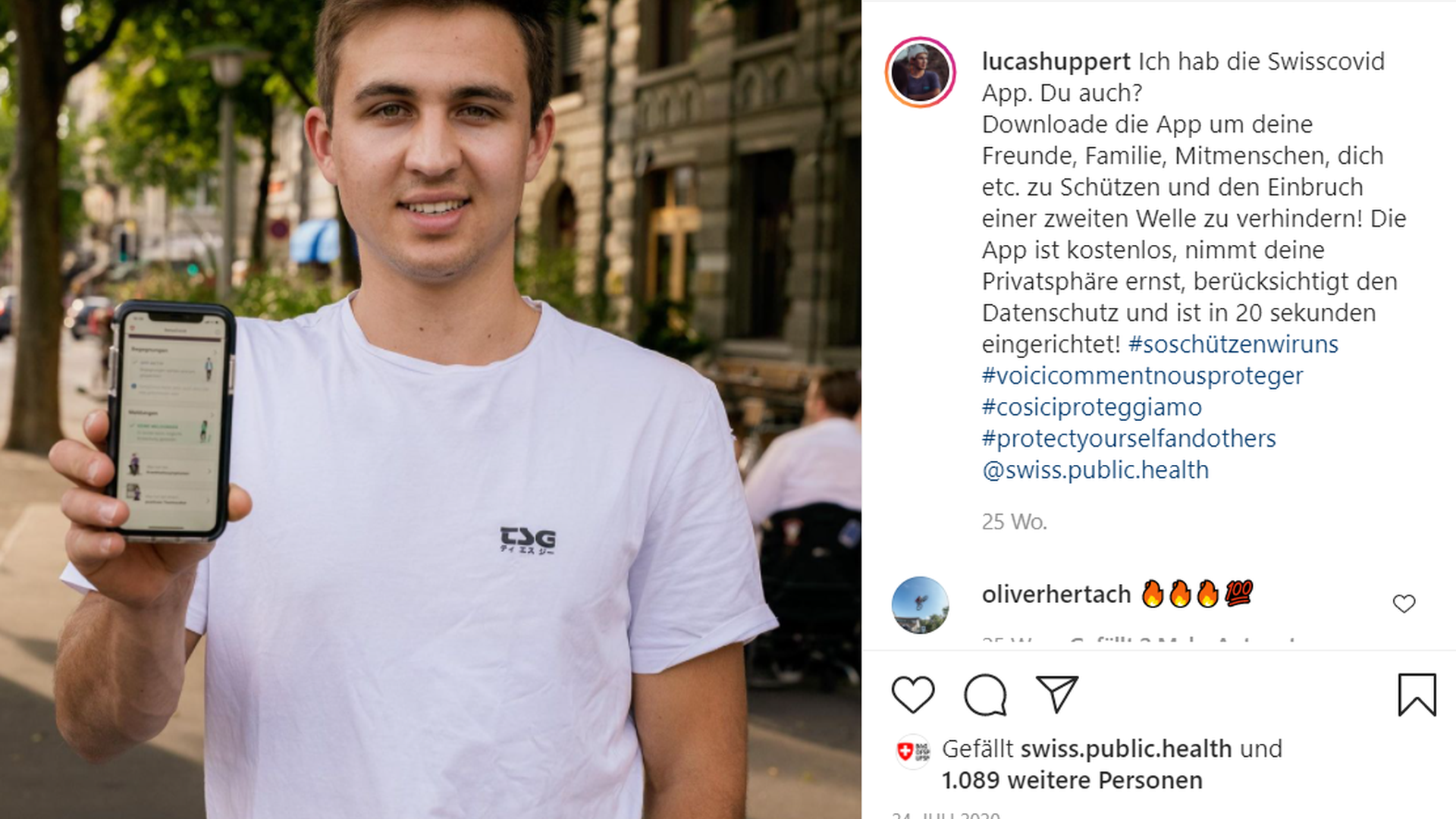 Swiss Public Health worked with Swiss athletes and musicians as social influencers to raise awareness of the Covid app.
4. Micro- and nano- influencers continue to grow more relevant
One topic that remains important despite all the changes and will become even more relevant in 2021 is micro- and nano-influencers. With smaller marketing budgets due to the crisis, many companies will have to allocate their resources differently in 2021 than they have in the past. Influencers with a small reach are much closer to their community and therefore also have a higher-than-average engagement rate. Depending on the marketing goal, a campaign with micro-influencers may be more effective and less expensive than companies focusing on the big, well-known accounts. Nano-influencers – people, like you and me, with a reach of under 1K – can also have a big impact on social media as brand ambassadors. How a brand is perceived by the public depends not only on how the company itself talks about itself, but also on how its customers and other stakeholders talk about it. Through social media, all stakeholders become important opinion leaders for companies. Ambassador marketing and digital word-of-mouth effects are essential for brand growth and positive public perception. Last year acted as a catalyst in that this type of "PR 2.0" will be even more significant for marketers in the new year.